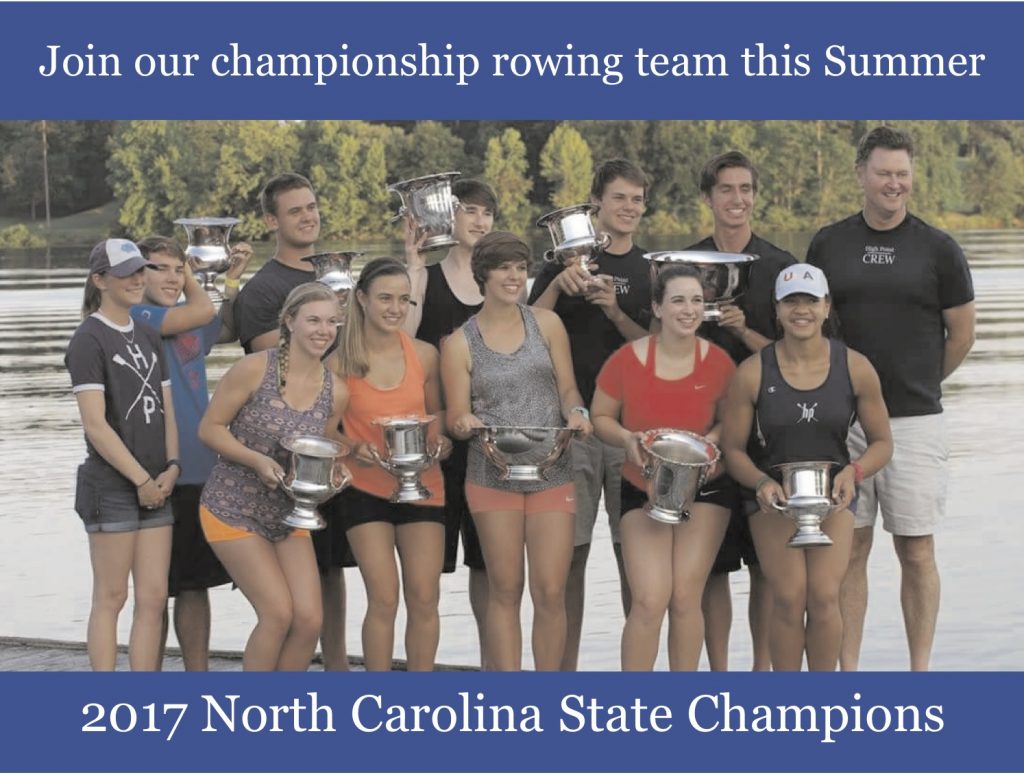 Come try out youth rowing for free!
If you are in grades 6-12, and maybe looking for a spring sport then come give rowing a try. Five days of rowing for free. Just register and show up. It is that easy!
No experience necessary but you must be able to swim as a safety precaution. Participants must also be at least 12 years of age.
WHAT? Sneak Peek Week is one week of rowing, where students will learn the technique needed for rowing in racing boats on the water.
WHEN? 4:30pm to 6pm on Monday, June 5 though Friday June 9.
WHERE? Oak Hollow Lake: 3700 Waterview Road, High Point, NC.
COST? FREE!
Also, be sure to have a parent sign the waiver and swim form certifying that you can swim. These can be downloaded on this page. Bring these forms with you.
Also bring the following:
• sneakers and normal athletic attire
• water bottle
Questions? Just email our coach, Gene, at contact@highpointrowing.com or call him at (336) 257-9009.