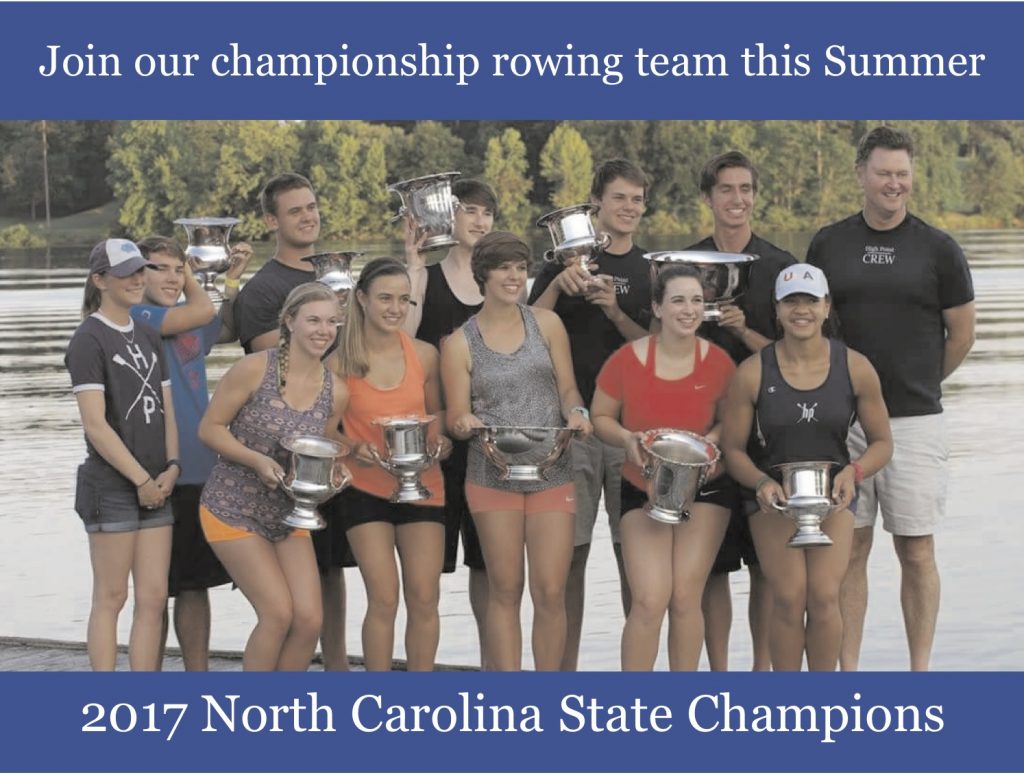 Come try out youth rowing for free!
If you are in grades 6-12, and maybe looking for a new sport then come give rowing a try. Six days of rowing for free. Just register and show up. It is that easy!
No experience necessary but you must be able to swim as a safety precaution. Participants must also be at least 12 years of age.
REGISTER HERE FOR BACK TO SCHOOL FREE SNEAK PEEK: August 28 – Sep 2, 2017 from  4:3opm to 6pm.
WHAT? Sneak Peek Week is one week of rowing, where students will learn the technique needed for rowing in racing boats on the water.
WHEN? 4:30pm to 6pm from Monday, August 28 though Saturday September 2. You do not have to participate every day.
WHERE? Oak Hollow Lake: 3700 Waterview Road, High Point, NC.
COST? FREE!
Also, be sure to have a parent sign the waiver and swim form certifying that you can swim. These can be downloaded on this page. Bring these forms with you.
Also bring the following:
• flip flops and normal athletic attire
• water bottle
Questions? Just email our coach, Gene, at contact@highpointrowing.com or call him at (336) 257-9009.